To maintain healthy hair, it's important that you choose a shampoo that's right for you and that best protects the hair from external aggressions such as pollution and styling. The hair products we use can have ingredients that impact our health. The substances in question are sulphates, parabens and other silicones, which have gradually infiltrated your vanities over the years. For beautiful hair, we present 5 tips to help you choose the right shampoo for your hair type.
1) If your hair is naturally dry and thirsty, use a moisturizing shampoo with natural oils such as argan oil: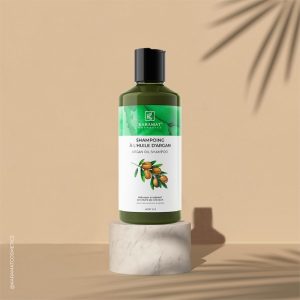 The KARAMAT COSMETICS ARGAN OIL SHAMPOO for hair loss control & repair. It contains Argan Oil which is rich with vitamins such as Omega-9 and E. It is suitable to use on fragile and damaged hair. The herbal mix helps prevent hair fall while promoting the hair's look, shine, and health. *Formaldehyde & Paraben free.
2) Fine, rare and flat hair ? Replace your regular shampoo with a voluminous shampoo to densify your hair: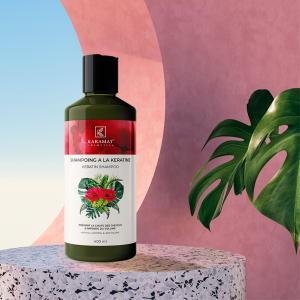 The KARAMAT COSMETICS KERATIN SHAMPOO for hair fall control & hair volume. It contains Herbal Keratin which helps to promote a full look and volume to the hair. Thanks to the herbal mix, it prevents hair loss while supporting hair to look brighter and healthier. *Formaldehyde & Paraben free.
3) If you are losing your hair for no apparent reason, it is essential to find a solution to this problem. Your hair will never look healthy if you don't control the loss, so it is essential to buy a special shampoo to strengthen it: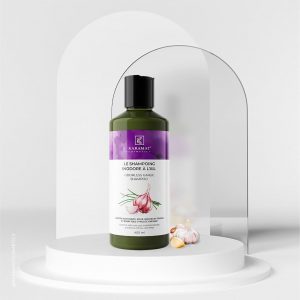 The KARAMAT COSMETICS ODORLESS GARLIC SHAMPOO is a nutritious and anti-hair loss shampoo that has been exclusively formulated for all hair types (for women and men). It helps to nourish and revive fragile hair and gives it shine, softness, strength and volume.*Formaldehyde & Paraben free.
4) A dull and tired hair due to stress and fatigue? Opt for a coconut oil based shampoo to regain suppleness, shine, and a mirror effect: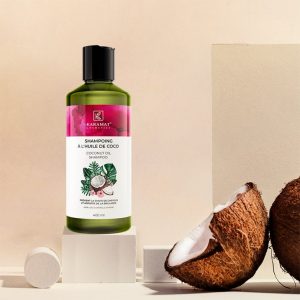 The KARAMAT COSMETICS COCONUT OIL SHAMPOO prevents hair loss and adds shine. Rich in coconut oil, it nourishes your hair and gives it a shiny appearance. It is suitable for lifeless hair. Dull looking hair becomes instantly supple and shiny. *Formaldehyde & Paraben free.
5) If your hair is colored, use a special product for treated hair or use color enhancers to keep your shade longer.
To keep your hair healthy, wash it every 4-5 days. If you have an oily scalp, it is necessary to wash it more frequently to avoid oil build-up.
Finally, it is essential to let your hair dry naturally. Hot air dries the hair out and makes it weak, so try to minimize the use of a blow dryer.